Meet Meny Lees
---
Meny is a professionally trained Coach with a current Professional Certified Coach (PCC) accreditation awarded by the International Coach Federation (ICF). Read about credentialing - visit www.coachfederation.org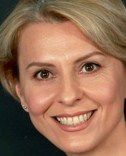 Additional accreditations:
Certified Leadership & Talent Management Coach
Certified Wellness Coach
Certified Coaching with the Enneagram
Cert IV Training & Assessment
Performance Diagnostics
Meny is also a graduate of Anthony Robbins Mastery University (2000).
She has a background of over 20 years in the capacity of partnering people through the journey of change and betterment towards greater effectiveness in any area - personally or professionally. This experience contributes to her success in enabling the achievement of optimal results whether working in an individual or team/group capacity.
Served as Program & Event Manager on the ICF Executive Committee for NSW (elected by peers)
Creator and host to "Your Success" - a weekly Success Coaching Program on Broadcast Radio
As an excellent communicator with a natural talent for generating enthusiasm, Meny has presented workshops and events at the request not only of clients but also representing industry organisations such as the Life Coaching Institute of Australia.
Meny's coaching effectiveness is built upon a lifelong passion for authentic growth, personal integrity and achievable, lasting change. She is a firm believer in the inter-connectedness and broader relationship of things, and brings to her coaching a holistic perspective within the contextual one.
With a passion for easily adoptable, do-able strategies, Meny is skilled at simplifying the complex and paving the way for effective transitions; from vision and strategy to implementation and outcome. Meny underpins lasting effectiveness and success with a key focus on resilience, leadership acumen, emotional intelligence and personal mastery.
In partnering with Meny, expect to be challenged to go beyond the usual, with a good dose of fun and lightness. The journey will pave the way to lasting effectiveness in any area.
Among Meny's clients are Spacer, North Shore Synagogue, Fletcher Building, Deals Direct, BATA, Wyeth/Pfizer, RAAF, Parramatta Council, numerous independant Company Directors, Executives and Managers, Performing Artists and professionals across many sectors and industries.